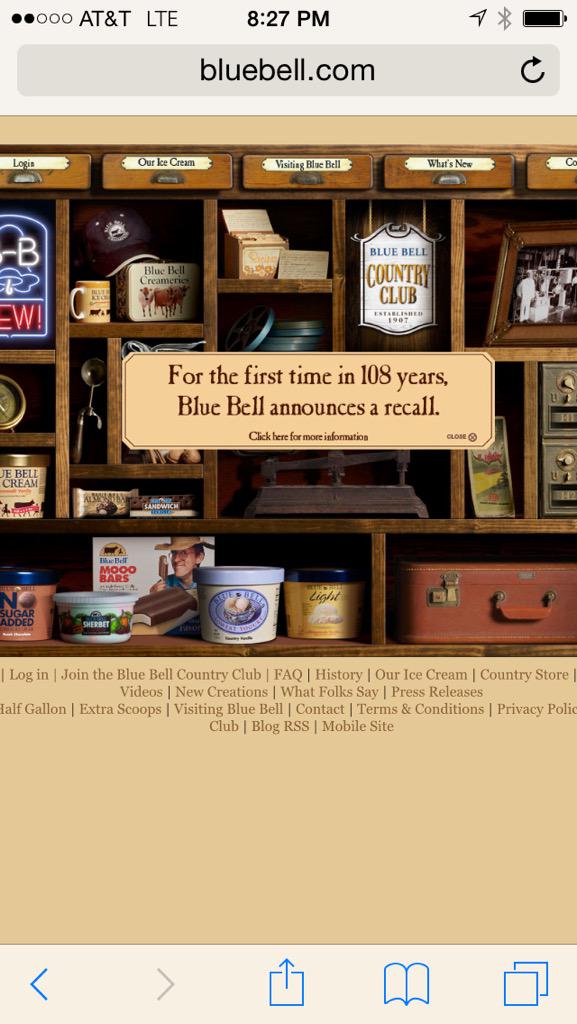 A recall was declared by Texas ice cream maker Blue Bell after three individuals in Kansas expired after growing a foodborne illness linked to the organization 's products.
Five grownups in Kansas grown listeriosis after eating products made in the Blue Bell creamery in Brenham, Texas, the U.S. Food and Drug Administration said in a statement. Three patients died. All five were being treated at a Wichita hospital for unrelated health issues when they became sick.
Listeriosis is a serious disease due to eating the bacterium Listeria monocytogenes and is particularly dangerous for the elderly and those with weakened immune systems, the FDA said.
Read Full Article here:
http://www.nbcnews.com/news/us-news/blue-bell-ice-cream-linked-deadly-illness-n323396